Writing samples
Deirdre Coleman has written articles on a wide range of topics, from animal phobias and saving New Zealand's indigenous species, to all aspects of wedding planning, architecture and sustainable design, the creative industries, and travel to far-flung locations such as Italy, Egypt, Hawaii, the Czech Republic and Australia.
Here's a sampling of her published magazine work. Click on the thumbnails for a larger image and description.
To request more samples of Deirdre's work or to commission a story, email words@deirdrecoleman.co.nz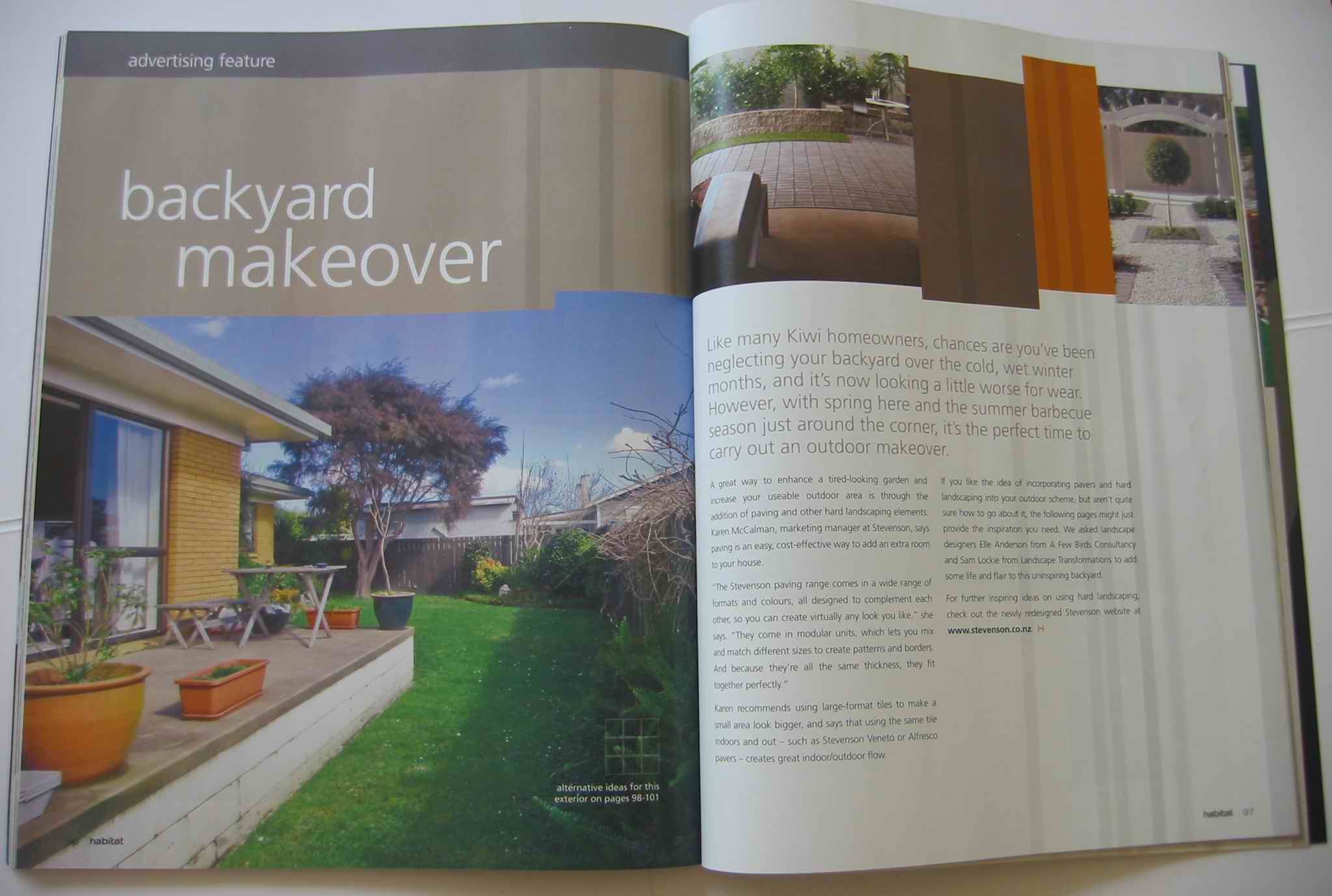 backyard make-over advertorial
Habitat magazine. Summer 2007/8. Like many Kiwi homeowners, chances are you've been neglecting your backyard over the cold, wet winter months. With spring here, and the summer barbecue season just around the corner, it's the perfect time to carry out some outdoor maintenance....