Writing samples
Deirdre Coleman has written articles on a wide range of topics, from animal phobias and saving New Zealand's indigenous species, to all aspects of wedding planning, architecture and sustainable design, the creative industries, and travel to far-flung locations such as Italy, Egypt, Hawaii, the Czech Republic and Australia.
Here's a sampling of her published magazine work. Click on the thumbnails for a larger image and description.
To request more samples of Deirdre's work or to commission a story, email words@deirdrecoleman.co.nz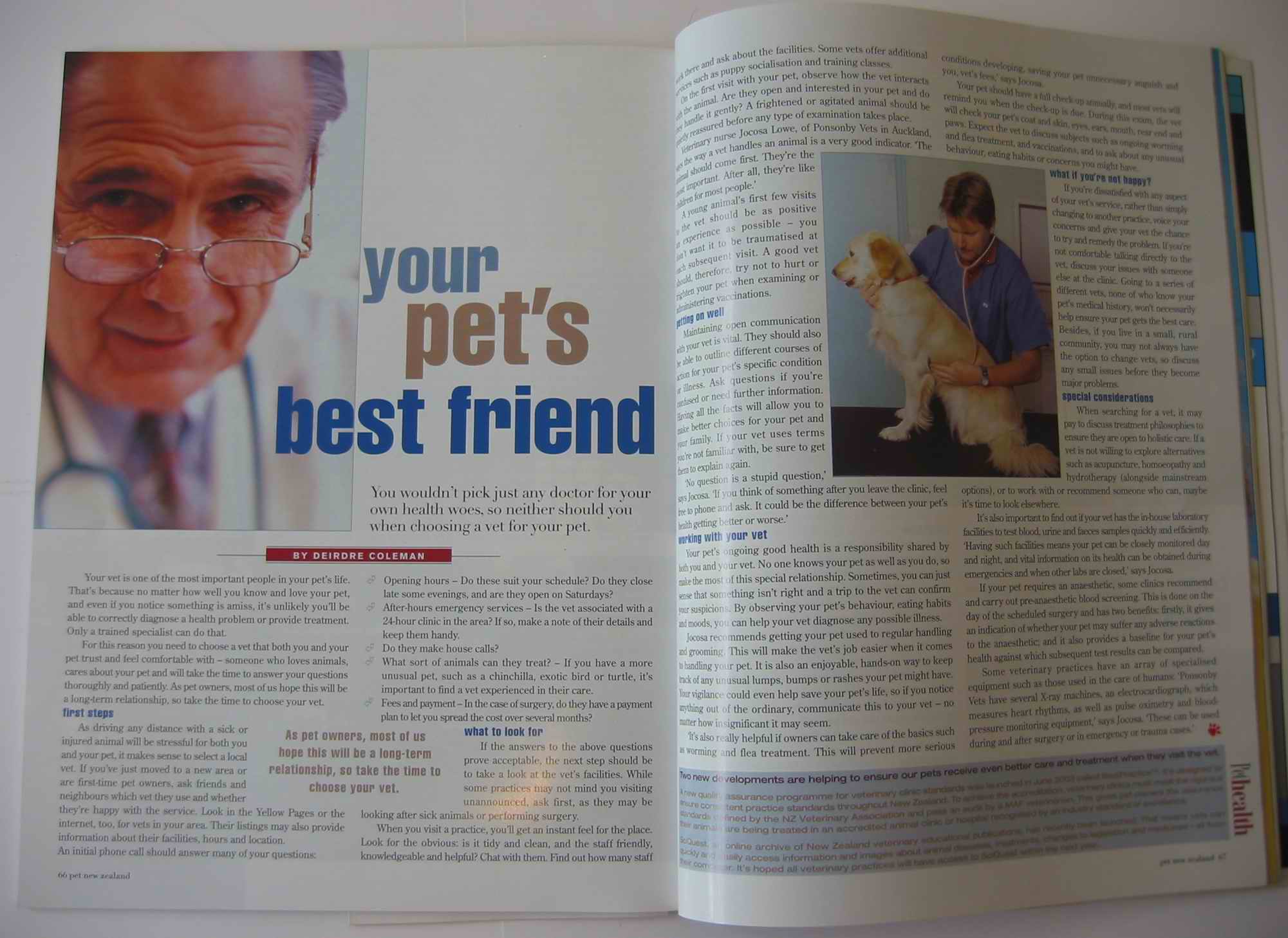 Choosing the right vet feature
Pet NZ magazine. Dec-Feb 2003/4. Your vet is one of the most important people in your pet's life. That's because, no matter how well you know and love your pet, it's unlikely you'll be able to correctly diagnose a health problem or provide treatment. Only a trained specialist can do that....